What do you get when you cross Stomp, Anything Goes (from Broadway), and The Artist?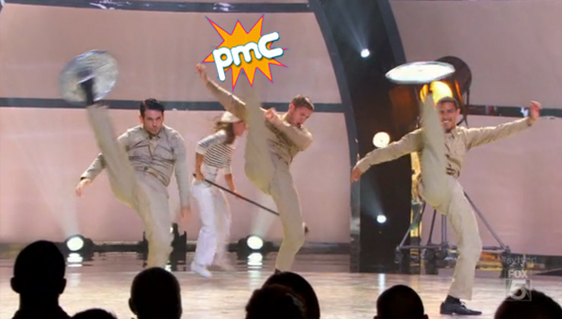 A TRIPLE TAINT ATTACK!
And yes, that IS Mr. Tyce "It's Not Spelled Like The Cookie, God Damnit" Diorio on the left. He's filling in for Karate Cole, who suffered some kind of minor injury that may or may not involve a chaffed chode.
Tonight's opening number was dedicated to Gene Kelly and his widow, who took time off from shooting her latest movie, "Basic Instinct 3: Even Basic-er" to be in the audience.