Cole Stratton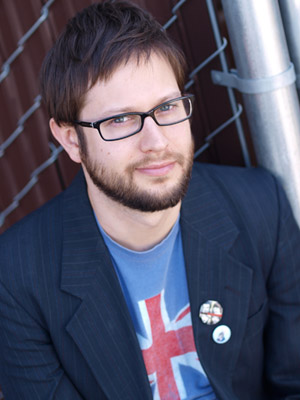 Cole Stratton is currently "paying his dues" in Los Angeles, where he enjoys losing parts to minorly more successful actors such as Barry Levinson's nephew. Due to planet alignment, he has appeared on TV's Nash Bridges, re-enacted on America's Most Wanted, played with puppies and Betty White on the Animal Planet original The Retrievers, thrown-down like the sarcastic white boy he is on Wilmer Valderrama's Yo Momma, and was a cast member on NBC's competitive comedy show Comedy Colosseum. He's a lead in the indie comedy Callback opposite Kevin Farley, has also appeared in the films Around the Fire and Dead Man on Campus, and will be seen soon as office gossip Ed in the horror/comedy The Selling. He's also hawked wares in national commercials for Verizon, Popeye's Chicken, a Wilco-scored VW spot, and a five-spot campaign for Group Health.
Along with Janet Varney, he has written and performed downloadable comedic commentary to the films Dirty Dancing, Ghost, Footloose, Poltergeist, The Lost Boys, and Jaws III for RiffTrax.com, an online venture helmed by Mystery Science Theater 3000's Michael J. Nelson. In addition to co-founding SF Sketchfest, the San Francisco Comedy Festival, he co-founded the Bay Area sketch collective Totally False People (who performed at the 2004 HBO U.S. Comedy Arts Festival in Aspen, Colorado), and LA's improvising Pretty, Pretty Pony and Mosey. He performs regularly with MI's Westside Comedy Theater's house improv team, Bruce, and tours with the Theme Park Improv Show, featuring Scott Adsit, Oscar Nunez, Danny Pudi, Simon Helberg, Michael Hitchcock, Jessica Makinson and Janet Varney. Be sure to check out his humorous ramblings on weird album covers, cinematic gems, fake celeb gossip and other randomness on his blog, located at colestratton.com.
---
Vanessa Ragland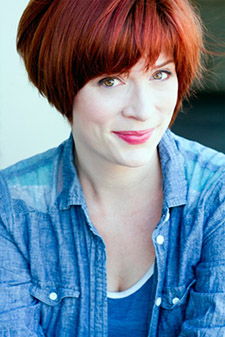 Vanessa is your average white girl with a good vocabulary and pretty good rhythm. She's been performing regularly for 10 years.
Vanessa writes, produces, and performs.  She also auditions for a lot of stuff and gets to do some of it.
---