Past Guest Bios
Rhett Miller (PMC Podcast Ep 213) – click HERE: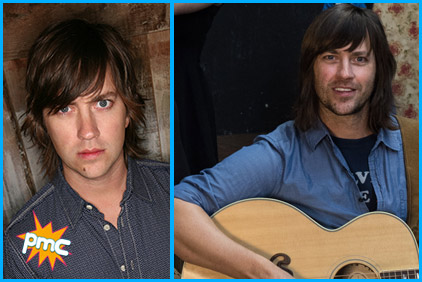 Rhett Miller is the front man and main songwriter of the hard-charging rock 'n' roll quartet the Old 97's, as well as an accomplished solo artist. In addition to his nine studio albums with the 97's (most recently The Grand Theatre Volume One and The Grand Theatre Vol. 2 in 2011), he has released four solo albums; 1989's Mythologies, 2002's The Instigator, 2006's The Believer, and 2009's Rhett Miller. Miller is set to release his first live covers album, The Interpreter Live at Largo, on November 22, 2011 on his own recently established label Maximum Sunshine Records.
In addition to his music being featured in countless films and television shows, Rhett has appeared in an episode of the NBC hit series 30 Rock and the Old 97's were prominently featured in the Vince Vaughn/Jennifer Aniston romantic comedy, The Break Up. Primarily known for his songwriting and awe-inspiring live performances, Rhett is also a critically-acclaimed author whose work has appeared in several books and such well-known periodicals as Rolling Stone, McSweeney's, and The Atlantic.
Born in Texas, Rhett currently resides in New York's Hudson River Valley with his wife and two children. He is hard at work on a new solo album currently slated for a 2012 release.
Kirsten Vangsness (PMC Podcast Ep 212) – click HERE: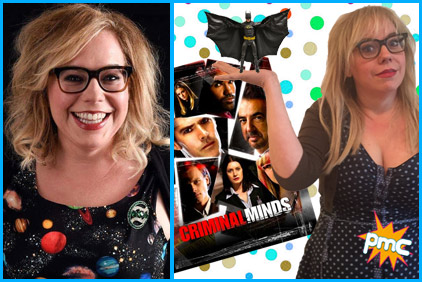 Kirsten Vangsness is a dedicated member of the Los Angeles theatre community as both an actor and a playwright. She is long time member of Hollywood's Theatre of Note and has done lots play at lots of places including but not limited to: Boston Court "Everything You Touch" (Ovation Nominee- Best Actress) & Geffen Playhouse "Fat Pig" (Garland Award Best actress).
Kirsten is the executive producer and leading lady of the Bill Robens noir spoof classic "Kill Me, Deadly" that is available on Itunes. As a writer, she has penned "Potential Space"-( LA Weekly Best Play of the Year nominee), & is has co-written 3 episodes of "Criminal Minds" – the CBS drama where she has plays Penelope Garcia.
Brian Huskey (PMC Podcast Ep 211) – click HERE: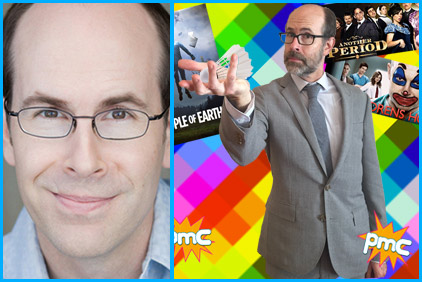 Brian Huskey is an actor and writer who can be seen as alien experiencer Richard on TBS' "People of Earth," Victor Schmemmerhorn-Fish on Comedy Central's "Another Period," Chet the creepy paramedic on Adult Swim's "Childrens Hospital," Leon West on HBO's "Veep,: and a doctor or some form of academic in everything else.
Breaking this trend, Huskey is the lead/co-writer of Matt Walsh's improvised indie "A Better You" and can also be seen Seth Rogen's clueless boss in "Neighbors" from Universal. He can soon be seen in the unhinged childrens show for adults "Mr. Neighbor's House" on Adult Swim.
Toby Huss (PMC Podcast Ep 210): click HERE: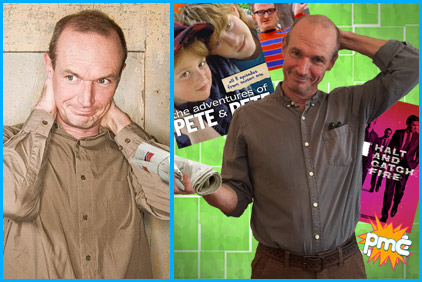 Toby Huss played Artie, the Strongest Man in the World, on the cult classic Nickelodeon show "The Adventures of Pete and Pete." He starred as Felix 'Stumpy' Dreyfuss on the HBO series "Carnivale," and voices the characters Cotton Hill and Kahn Souphanousinphone on the long-running animated series "King of the Hill." He currently stars as John Bosworth on the 80s computer drama "Halt And Catch Fire."
Other credits include "42," "Sin City Saints," "Reno 911!," "Beavis and Butthead Do America," "Bob's Burgers" "Cowboys & Aliens," "30 Rock," "Curb Your Enthusiasm," "The Venture Brothers," "The Country Bears," "Seinfeld," "Jerry Maguire," "Down Periscope," "The Basketball Diaries" and "Hung."
Illeana Douglas (PMC Podcast Ep 209: click HERE: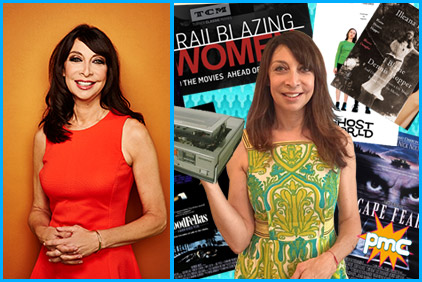 Award winning actress Illeana Douglas is a hit with critics and moviegoers alike. Current films include "She's Funny That Way" (2015) directed by Peter Bogdanovitch, "Pearly Gates" (2015) "All Stars" (2014) "Sisters" (2014) with Barbara Hershey, and "Max Rose" (2013) with Jerry Lewis. "It's Dark Here" (2013), "Chez Upshaw" with Kevin Pollak (2012), for which Douglas won the LA IFS Best Actress Award, "The Green" (2012) for which Douglas won best supporting actress for her role at the San Diego Gay and Lesbian Film Festival. Illeana Douglas first came to prominence as Matt Dillon's suspicious sister in Gus Van Sant's "To Die For" (1995), for which she was a New York Film Critics award nominee. She has had memorable performances in "Goodfellas" (1991) "Cape Fear" (1993) "Alive" (1993), "Search and Destroy" (1995) "Grief" (1995) "Grace of My Heart" (1996) "Picture Perfect "(1997) "Message in a Bottle" (1999) "Happy, Texas" (1999) "Stir of Echoes" (1999) "The Next Best Thing" (2000) "Ghost World" (2001) "Dummy" (2003) "Factory Girl" (2006) "Pittsburgh" (2006). Some television movies include "Rough Riders" (1998) "Bella Mafia" (1999) "Lansky" (2000) "Point of Origin" (2001) and "Weapons of Mass Distraction" (1998).
Illeana plays Nancy alongside Greg Poehler, Patrick Duffy and Lena Olin on NBC's "Welcome to Sweden." (2014-2015), a Swedish/American comedy shot in Sweden and produced by Amy Poehler, and has a recurring role on "Chasing Life" for the Disney Channel. She recently costarred with George Lopez in his untitled pilot "Lopez" for TV Land. She had a recurring role on "Entourage," and "Six Feet Under," which earned her an Emmy nomination for her portrayal of Angela. She also starred as Wendy Ward in the critically acclaimed series "Action" (1999-2000). Additionally, she's been featured in recurring and guest-star roles on "Maron," "Grey's Anatomy," "Drop Dead Diva," "Law & Order: SVU," "Law & Order," "Ugly Betty,"" The Drew Carey Show," "Frazier," "Seinfeld," "The Larry Sanders Show," "Shark," and many more.
Illeana's pioneering branded web series for IKEA was "Easy To Assemble," has been downloaded over 40 million times and has been called, "The most successful branded show of all time" by Ad-Week. "Easy to Assemble" features a cornucopia of stars including Jeff Goldblum, Kevin Pollak, Jane Lynch, Cheri Oteri, Patricia Heaton, Tim Meadows, Kate Micucci, Tom Arnold, Ed Begley,Fred Willard, Roger Bart, Justine Bateman and spawned a spin-off Sparhusen which starred Keanu Reeves. "Easy To Assemble" has won six Webby Awards (2010-2013) for Best Performance, Best Writing, and Best Branded Series. Sparhusen won a Webby Award for Best Short Comedy. "Easy to Assemble" won two Streamy Awards for Best Ensemble Cast in a Web Series and Best Product Integration, The 2010 BANFF Outstanding Online Performance Award, the 2010 NAPTE Digital Luminary Award and the Innovator Award at the 2010 Independent Television Festival.
Illeana is a producer and costars in the web-series "The Skinny" (2015) for Jill Sollaway's online network Wifey.TV.
Illeana began her career as a stand up comedian and sketch performer at Stand Up New York and The Manhattan Punchline. While working for a New York film publicist, Douglas was asked to dub screams and provide additional dialogue for Martin Scorsese's "The Last Temptation of Christ" (1988). This led to a long association with Scorsese, acting in "New York Stories" (1989), "Goodfellas "(1990) and "Cape Fear" (1991) and developing and co-producing for Cappa Productions "Search and Destroy" (1995) and "Grace of My Heart" (1996) While working for Martin Scorsese's company Cappa she developed "Bedlam," and "The Lost Army." With his encouragement she also began writing and directing. Her first effort, "The Perfect Woman" (1993), won Best Short at Aspen Shorts Fest, was featured as the closing night selection at The New York Film Festival, and was a nominee for a Cable Ace Award. It was later sold to Miramax. "Everybody Just Stay Calm" (1994), was a documentary made for the newly formed Independent Film Channel representing the first programming on the network. "Everybody Just Stay Calm" was about the comedic trials of independent filmmaking and featured interviews with Martin Scorsese, Ang Lee, David O.Russel, Kevin Smith, and many others. "Boy Crazy, Girl Crazier" (1996) and the television pilot "Confessions of a Movie Lover" was also made for Bravo and IFC. She wrote, directed, produced, and starred in the short films "Devil Talk," "Supermarket," and "Illeanarama," which have played, in numerous festivals and on the Sundance Channel. Supermarket was nominated for a regional Emmy and later developed into "Illeanarama "(2004-2005) for the Oxygen Network. She was executive producer on the film "Life Without Dick" (2002) starring Sarah Jessica Parker. She also developed and produced and hosted "Celebrity Garage Sale" (2009) with Tom Arnold for A&E. She wrote and produced and starred in the branded short "Soul mates" (2011) for Lifetime Online. She Co-produced in the documentary "Kingdom Come" (2013) and is a producer on the film "Chez Upshaw"(2012). She developed and hosted a pilot for Turner Classic Movies called "Second Looks" (2014) based on their Friday Night Spotlight series on TCM. She is an on camera host, writer and interviewer for Turner Classic Movies having interviewed luminaries such as Jerry Lewis, Richard Dreyfuss, Agnes Varda, Gena Rowlands, Eva Marie Saint. Her first book which is a love letter to the movies is called "I Blame Dennis Hopper: Stories of a life inside and outside the movies." Published by Flatiron books it is available for pre order on Amazon and out Nov 3rd.
Illeana created and stars in "The Living Room Show," an ongoing live variety show featuring comedy, music, and magic, in a complete stranger's living room.
Lyric Lewis (PMC Podcast Ep 206: click HERE):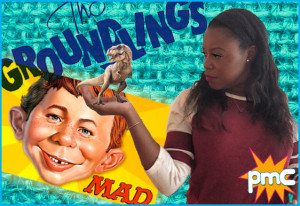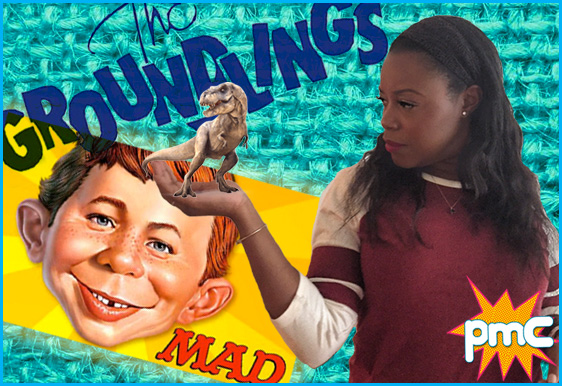 Hold on to your butts…" Literally Lyric's favorite quote from her favorite movie (more on that later). Lyric has spent her life crossing the country to get to this bio, born a Saints fan in New Orleans, transplanted to the frigid cheese curds of Minnesota, and then landing at Syracuse to earn a B.F.A. in Theater (GO CUSE!). Then after she couldn't handle anymore lake-effect snow, she moved to L.A, thank GAWD!. Her acting credits include: DRUNK HISTORY (Comedy Central), BROOKLYN NINE-NINE (Fox), POP UP SANTA (ABC Family), GAY SKIT HAPPENS (Logo), and the upcoming reboot of MADTV (CW). You may have also seen her in the 2015 CBS Diversity Showcase (her Viola Davis is the business).
And, if you're a traveler, maybe in Montreal, in the 2015 New Faces: Characters showcase at the Just For Laughs Comedy Festival in Montreal!…she is now an expert in poutine. She is BEYOND excited to be in the Main Company of The Groundlings and cannot WAIT to give laughs upon laughs…upon laughs, until you're tired of laughing…if that's possible. Oh right, and her favorite movie is Jurassic Park! Heeeeey Steven Spielberg, for if and WHEN you read this bio.
Quincy Jones (PMC Podcast Ep 205: click HERE):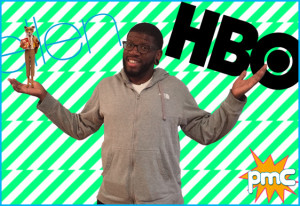 Quincy Jones is a talented, versatile comedian who can make any room fall in love with his craft much like his other namesake. His interaction with the crowd and witty off the cuff responses make him a highly sought after performer.
He's worked with many comics including Andy Haynes, Rory Scovel, Billy Wayne Davis, Nate Bargatze, Tony Baker and Ian Edwards. His story telling and commentary on everyday observations make him a hit with any crowd.
His premiere hour-long television stand-up special "Burning The Light" premieres on HBO on June 2nd. Catch him at a comedy club near you!
Rick Overton (PMC Podcast Ep 204: click HERE):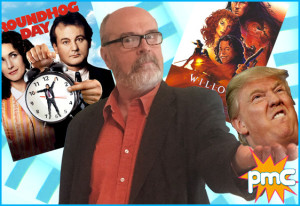 Rick Overton has been doing standup comedy and improv since 1971 and has been an active member of Totally Looped since the beginning. He's appeared in over 100 films and countless TV episodics.
He will be on the upcoming series RAKE with Greg Kinnear in March. Rick will also be appearing in Marlon Wayans' hilarious sequel HAUNTED HOUSE II in March as well.
Rick is weird but he is saving up to be an Eccentric.
Grey Griffin (PMC Podcast Ep 203: click HERE):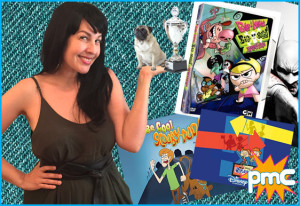 Grey DeLisle was born in Fort Ord, California. She is a singer and well-known voice actress. She was raised by her grandmother through her difficult childhood because her mother was a drug addict. Her grandmother was a singer and performed often with Tito Puente. Grey was highly interested in goth bands, mostly The Cure. Her mother, however, born-again Pentecostal, strictly forbade Grey to listen to goth music. In her late teens, she sang gospel songs. Thanks to that, she became interested in stand-up comedy and started to perform it. She also had a talent for voice impressions, which led to voice acting.
DeLisle started in a few animation series and, since then, has been featured in numerous video games.
She is best-known for her sinister voice of the evil sister "Vicky" in the Nickelodeon TV series, "Fairly OddParents" (2001-2013), as well as the equally evil "Mandy" in the Cartoon Network TV show, "The Grim Adventures of Billy and Mandy" (2001 – 2007). She voiced evil, cold "Mandy" again in two more films about Billy and Mandy, "Billy and Mandy Big Boogie Adventure" (2007) and "The Grim Adventures of KND" (2007), opposite'Richard Steven Horvitz' (Billy) and Greg Eagles (Grim).
In 2002, Grey DeLisle married musician Murry Hammond, the bassist for the band, Old 97's. Their first child, Jefferson Texas Hammond, was born in 2007, in Los Angeles, California.
Craig Cackowski (PMC Podcast Ep 201: click HERE):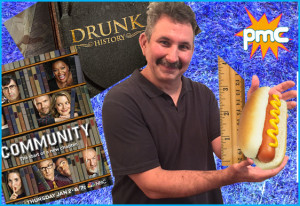 Craig Cackowski has worked for The Second City as an actor, director and teacher since 1995.
He has been seen on your television as Officer Cackowski on Community and he is a member of the ensemble cast of Drunk History.
Maria Bamford (PMC Podcast Ep 200: click HERE):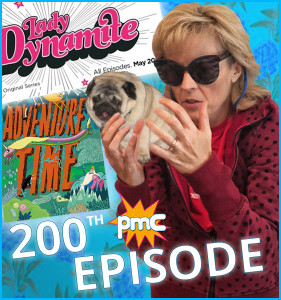 Bamford has been in a number of movies and television shows, including voice appearances in cartoons. Most notably, she was the voice of Shriek in CatDog, a huge selection of secondary characters inCartoon Network's Adventure Time and Mrs. Botsford, Violet, and Leslie on the long running PBS educational series WordGirl. The best-known aspect of her act is her various impersonations (including her mother and her agent). Her stand-up comedy often takes the form of vignettes rather than the standard setup/punchline format.
Bamford was featured in the documentary series The Comedians of Comedy on Comedy Central and Showtime, and appeared in short skits titled "The Maria Bamford Show" broadcast on the recently rebooted website Super Deluxe. She also appears on the comedy compilation CD Comedy Death-Ray.
Her album Unwanted Thoughts Syndrome, produced by Comedy Central Records, was released in April 2009 and includes a DVD containing "The Maria Bamford Show" episodes.
During the Christmas 2009-2010 shopping seasons, Bamford was featured in a series of Target commercials, portraying an overachieving shopper determined to be first in line.
For Christmas 2009, she released a free stand-up special online as a gift to her fans. In 2012 she released The Special Special Special for download through Chill.com. The special was recorded at her own home in Los Angeles with only Bamford's parents present as the audience and is now available on Netflix. In 2013, Bamford created and stars in a web series called 'Ask My Mom.' Maria plays both herself and her mom, who answers questions sent in by fans. Also in 2013, Bamford appeared as herself in one episode of the interview web series All Growz Up with Melinda Hill.
She provides the voice of Pema in Nickelodeon cartoon The Legend of Korra. In 2013, she appeared in season four of Arrested Development as DeBrie Bardeaux, Tobias Fünke's love interest. She appeared in Season 3 of Louis CK's Louie. And in 2014, she co-created, wrote and starred in "The Program" with Melinda Hill, produced by Funny or Die. In 2014, she won the American Comedy Award for Best Club Comic. In January 2016, she was a guest on The Late Show with Stephen Colbert where he called her his "favorite comedian on planet Earth." In 2016 Bamford starred in Lady Dynamite based on her own life on Netflix.[13][14]
Matt Braugner (PMC Podcast Ep 199: click HERE):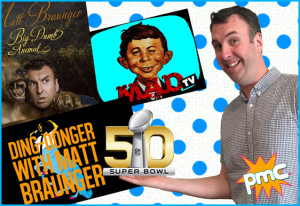 Braunger has been featured at the Just For Laughs Festival in Montreal 2007, The Las Vegas Comedy Festival 2007, South By Southwest, and won "Best Of The Fest" at the inaugural Rooftop Comedy Festival in Aspen. He co-founded the popular Bridgetown Comedy Festival that takes place annually in Portland. His debut stand-up comedy album 'Soak up The Night' was released digitally on July 14, 2009 on Comedy Central Records. In 2009, he was named to Variety's Top 10 Comics to Watch and Comedy Central's Hot 9 in '09 list. 'Soak up the Night' was named to the iTunes REWIND Top 20 Albums of 2009. In 2010, he recorded his half-hour Comedy Central Presents special, and in 2012 his hour-long special, Shovel Fighter, aired on Comedy Central to mixed reviews. He released his third comedy album Big Dumb Animal in 2015 along with a special set to air on Netflix.
Matt's television credits include a recurring role on NBC's Up All Night, a series regular role on MADtv, and various roles on The Tonight Show with Conan O'Brien, the Late Show with David Letterman, United States of Tara, Pushing Daisies,Carpoolers, The Late Late Show with Craig Ferguson, Acceptable TV, and Live at Gotham. He is also a regular guest on the Chelsea Lately roundtable.
Braunger has performed his stand-up act on television programs such as the Late Show with David Letterman, The Tonight Show with Conan O'Brien, John Oliver's New York Stand Up Show and Live at Gotham on Comedy Central. He had aComedy Central Presents special that aired on April 9, 2010. In recent months he has also become a frequent panel guest on Chelsea Lately.
Fred Willard (PMC Podcast Ep 198: click HERE):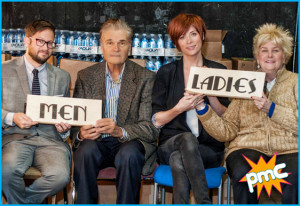 Fred Willard radiates a unique charm that has established him as one of the industry's most gifted comic actors, first coming to prominence as ambitious but dimwitted sidekick Jerry Hubbard to Martin Mull's smarmy talk-show host Barth Gimble in the devastating satirical series Fernwood Tonight (1977).
A master of sketch comedy, he is most heralded for his quick wit and improvisational expertise. His 50 appearances in sketches on The Tonight Show with Jay Leno (1992) are indicative of his ability to transform any character into a unique comic portrayal. Fred recently completed a sold-out run of his one-man show, "Fred Willard: Alone At Last!" (with a cast of 12) and received two Los Angeles Artistic Director Awards, for Best Comedy and Best Production. He is an alumnus of The Second City and currently heads a sketch comedy workshop, The MoHo Group.
Sarah Baker (PMC Podcast Ep 195: click HERE):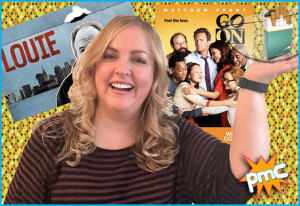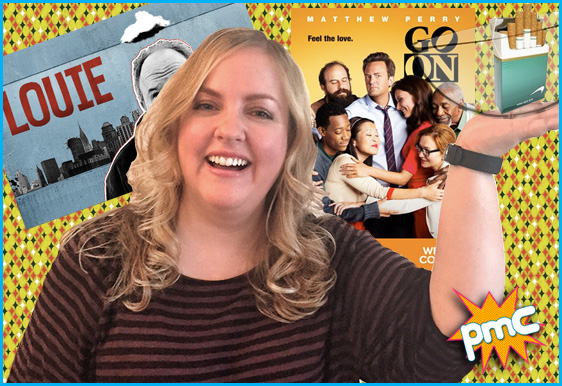 In 2012, Baker appeared as Mitzi Huggins, wife of Zach Galifianakis' congressional candidate, along with Will Ferrell, in the comedy The Campaign. The Jay Roach-directed film is the highest grossing politically themed movie of all time. In addition, she played Becky in Tammy, starring Melissa McCarthy, and directed by Ben Falcone. Baker has also appeared as Pamela Lowi in The Good Lie, about the Lost Boys of Sudan, which was directed by Philippe Falardeau (director of the Oscar-nominated Monsieur Lazhar). In 2015, she appeared in Barry Levinson (producer)'s "Rock the Kasbah (film), alongside Bill Murray.
On TV, Baker was also seen as series regular Sonia on the NBC comedy Go On, starring Matthew Perry, as a support group member dealing with the loss of her cat.
She also appeared as Vanessa on the FX show Louie; this performance was nominated for the Critics' Choice Television Award for Best Guest Performer in a Comedy Series.  Entertainment Weekly included the performance in its "50 Best TV Scenes" of 2014, and later nominated the performance for one of their annual "EWwy Awards." The performance was included on numerous year-end "best of" lists for 2014, including NPR's "50 Wonderful Things from 2014".
Other TV appearances have included guest and recurring roles on shows such as A to Z, Bob's Burgers, Bones, The Crazy Ones, In the Motherhood, Kath & Kim, "Key & Peele", Mike & Molly, Modern Family, The Office (U.S. version), Sean Saves the World, and more. Baker appears in the DVD/Blu-ray bonus scenes of the hit comedy Bridesmaids, as a nurse arguing with an injured Paul Rudd. Online, she was seen as Arabella, faithful servant to Megan Mullally in the Funny or Die videoHome for Actresses.
Baker has four upcoming film projects. In 2016, she will appear in Christopher Guest's newest film, Mascots. She will also be seen in the Lorne Michaels-produced Brothers in Law. In addition, she will play Elaine in The Meddler, starring Susan Sarandon and directed by Lorene Scafaria. In the fourth project, she will appear in the film adaptation of the acclaimed Speech and Debate, playing Ms. Riggi.
In 2016, it was announced that Baker would be part of the cast of HBO's limited series Big Little Lies, based on the popular book of the same name.
Rob Huebel (PMC Podcast Ep 194: click HERE):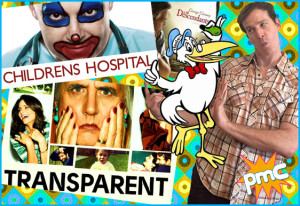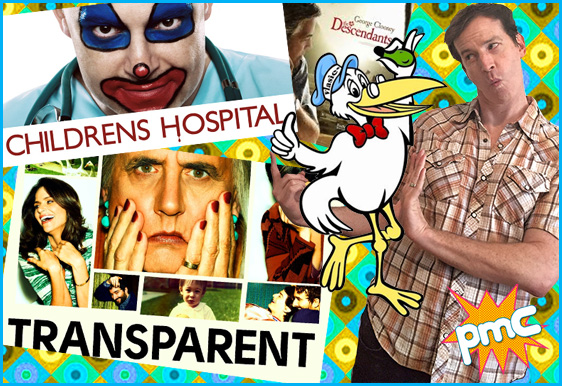 Huebel's early work was as a sketch actor on shows such as Late Night with Conan O'Brien and Upright Citizens Brigade. He was nominated for an Emmy award for his work as a producer for Michael Moore's Bravo series The Awful Truth and also worked as a segment producer on The Daily Show with Jon Stewart .
Huebel was a panelist on the VH1 series Best Week Ever, part of the NetZero "Candidate Zero" campaign during the 2004 election, and known for the "Inconsiderate Cell Phone Man" character, shown at movie theatres before showtime. He also appeared on the HBO television series Curb Your Enthusiasm as well as Fox's Arrested Development. He is the comedy partner of Rob Riggle, a comedian he worked with in the improvisational comedy troupe Respecto Montalban and at the Upright Citizens Brigade. Huebel and Riggle performed a comedy bit in the documentary Super High Me. Among their best known work at UCB, included their long-running two-man show "Kung-Fu Grip", which was eventually showcased at the 2004 HBO Comedy Arts Festival. He was in the movie Blackballed: The Bobby Dukes Story as Sam Brown with Corddry, Scheer, and Riggle.
Huebel and fellow comedians Aziz Ansari and Paul Scheer are writers, actors, and executive producers in the MTV sketch comedy show Human Giant. Some of Huebel's characters from the show include Samir from "The Shutterbugs" and T.C. Everwood from "Clell Tickle." He guest starred in the 30 Rock episode "MILF Island", and also as Holly's boyfriend A.J. in three episodes of The Office. He played the role of 'Tevin' in the 2009 comedy I Love You, Man. He also co-starred with Rob Corddry in Childrens Hospital, currently airing new episodes on Adult Swim.
Huebel continues to regularly perform at the Upright Citizens Brigade Theatre in Los Angeles. He currently co-hosts the live sketch show "Crash Test" with Paul Scheer twice a month, as well as hosting "The Shit Show", in which he gathers comedian friends and other well-known performers to present the worst scenes in films, television and commercials that they have ever done.
Huebel has written and starred in various filmed sketches for the HBO sketch comedy program Funny or Die Presents. In November 2010, Huebel performed stand-up on The Benson Interruption on Comedy Central.
Huebel most recently appeared in the films The Other Guys, Life as We Know It, Little Fockers, Despicable Me, and The Descendants.
In February 2011, Huebel was cast as a lead in the FOX sitcom pilot Family Album and in May he guest starred on ABC's sitcom, Modern Family as Glen Whipple in the episode "The One That Got Away". He also appeared as a semi-regular castmember on Amazon Studios' Transparent, playing Len Novak.
Huebel appears frequently on the comedy podcast Comedy Bang! Bang![5] along with starring in his own podcast series on the Earwolf network, Mike Detective.[6]
He appeared in Horrible Bosses 2 (2014) and Barely Lethal (2015).
Matt Mira (PMC Podcast Ep 193: click HERE):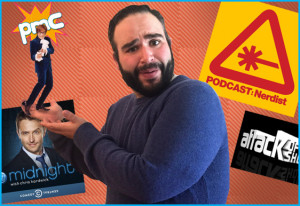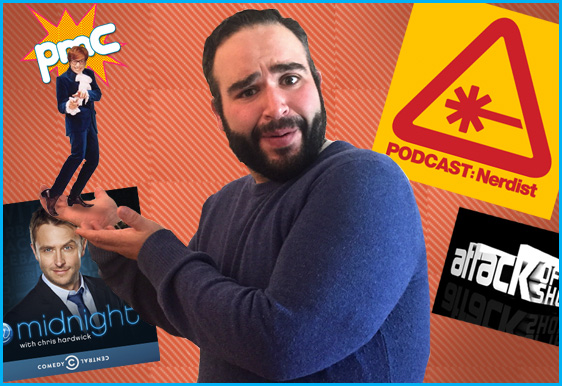 Matt Mira is a writer/comedian originally from Lowell, MA.  In 2005 Matt served as one of the founding curators for the New England Student Film and Video Festival.  He moved to Los Angeles in 2007 to "make his way" as his mother puts it.  In 2008 Matt became the producer of the popular podcast "Comedy and Everything Else" with comedians Todd Glass and Jimmy Dore for nearly 2 years.
In early 2010 Matt was asked by comedian/TV personality Chris Hardwick, to take his not inconsiderable humor and penchant for hilarious observations about Back To The Future to the "Nerdist" podcast where he currently serves as a Co-Host along with writer/comedian Jonah Ray.  If a weekly podcast isn't enough, You can follow Matt on twitter all week long!
Scott Aukerman (PMC Podcast Ep 192: click HERE):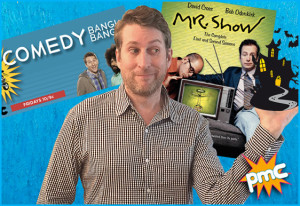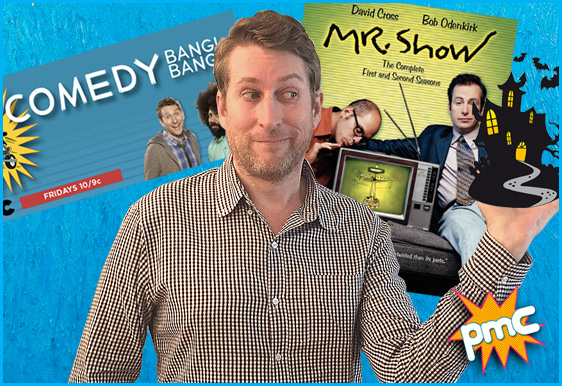 Emmy winner Scott Aukerman is the creator, host and writer of "Comedy Bang Bang," which will premiere its fourth season on IFC on January 9th. He is also the host of his podcast, "Comedy Bang Bang: The Podcast," which lives on the Earwolf Podcast Network, which he co-founded.
In addition, Scott is the co-creator and director of the Emmy® winning Funny or Die web series "Between Two Ferns" with Zach Galifianakis, which just received worldwide attention for their recent installment featuring President Barack Obama.
Lori Alan (PMC Podcast Ep 191: click HERE):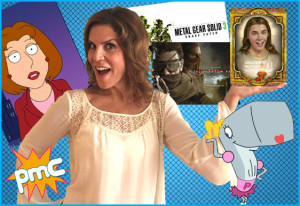 Lori Alan started talking as soon as she fell out of the womb, and hasn't stopped since. A native of the Washington, DC area, her passion for entertaining led the five-year-old actress to make her television debut as the star of a Shakey's Pizza commercial. She went on to graduate with honors from NYU's Tisch School of the Arts and set off cutting her teeth on the comedy circuit, as a longtime member of New York's Gotham City Improv (Groundlings East).
Lori is perhaps best known for her award-winning voice-over work. Recently honored by her peers at the First Annual Voice Arts Awards (the Academy Awards for Voice-Overs) Lori took first-place prizes for Outstanding Body Of Work and Outstanding National Television Commercial. She starred as Diane Simmons on Family Guy, Pearl the Whale on SpongeBob: Squarepants, Sue Richards, The Invisible Woman, on Marvel Comics' The Fantastic Four, and The Boss in the Metal Gear Solid video game trilogy. She's proud to be a part of the Pixar Family. Voicing characters in Wall-e, Cloudy with a Chance of Meatballs, Monster's University, Bonnie's Mom in Pixar's Toy Story 3, and Mother's Sadness in Inside Out.
Lori has firm roots in theatre, where she's thrived for over three decades. She mounted a smash solo show, Lori Alan: The Musical, She had the honor of working with Paul Reubens in The Pee-wee Herman Show at Club Nokia. She originated the role of Mae in the award-winning musical Reefer Madness, the cult musical which just celebrated its 17 year reunion concert at 54 Below. Backstage West proclaimed, "Lori Alan might give Carol Burnett pause!" Luckily, that talent brought Lori right to the small screen. From roles on the gripping Showtime drama Ray Donovan, to the hilarious Comedy Central gem Workaholics, to the deliciously naughty Desperate Housewives. She delves deeply into her material, emerging with the power to make the audience laugh and cry in the same moment. Her television career has flourished with appearances on Bones, Southland, CSI, 90210, Grey's Anatomy, Law and Order (both LA and the original.)
She now has a thriving voice over/on camera coaching practice to give back, as so many mentors did for her. Lori lives in Los Angeles with the love of her life, Sir Philip Bumble, her 4-legged, "soulmate" Bichon-Lhasas Apso mix, who was covered in gasoline when she rescued him at a mobile station. In the true spirit of activism, one of Lori's sole purposes is to fight for the end of the dog meat trade in the U.S. and Asia by raising awareness of the brutal and illegal trafficking of dogs. Lori also sits on the board of Pickle Pants Dog Rescue in Los Angeles, which focuses on rescuing, rehabing, and re-homing animals otherwise set for death row from high kill shelters. Lori is a celebrity supporter of the Farm Animal Rights Movement (FARM) a national nonprofit organization working to end the use of animals for food through public education and grassroots activism. Her other hobbies include singing in the shower- or anywhere for that matter-, discovering new gluten-free cookies, and trying to switch to decaf. Despite having no kids, she is a MILF.
Dee Wallace (PMC Podcast Ep 190: click HERE):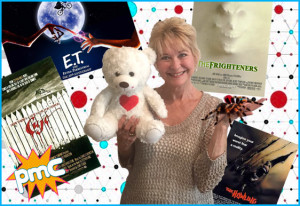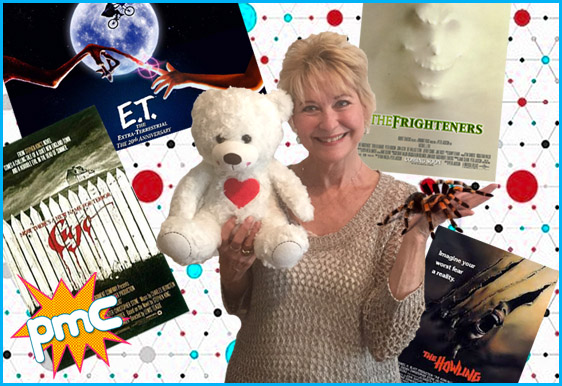 Originally from Kansas City, Kansas, Dee Wallace has worked as an author, teacher, dancer and actress in film, television, and stage for over 40 years. Her career began in New York where she studied with famous acting legend Uta Hagen before moving to Los Angeles where she found her mentor, Charles Conrad. With over 150 credits to her name, Ms. Wallace is a true tour de force in the industry, working with countless producers and directors and some of Hollywood's biggest names, including Steven Spielberg, Peter Jackson, Wes Craven, Joe Dante, Lewis Teague, Stephen King, Blake Edwards and Rob Zombie.
Her many film credits include The Hills Have Eyes, The Howling, Cujo, Secret Admirer, The Frighteners, 10 and of course, her role as Mary in Steven Spielberg's E.T., The Extraterrestrial. Ms. Wallace has just completed three films for release in 2015: False Memory Syndrome, Zombie Killers: Elephant's Graveyard, and Flowers in December.
Ms. Wallace has starred in over twenty movies of the week and four hit television series. Other credits include Grey's Anatomy, Switched at Birth, My Name Is Earl, The Office, Law & Order LA and Criminal Minds. She is recurring at present on GRIMM for NBC and The Whispers for ABC.  Ms. Wallace is also starring in Amazon's new series Just Add Magic to be released late 2015.
Dee's important message to the world is: Love yourself beyond anyone or anything else. Love yourself so much that you can't do anything that doesn't make you love yourself more.
Dee began her channeled healing work over twenty years ago when she dropped to her knees after her husband's sudden death and asked for a way we could "heal ourselves." Seconds later she received her first message: use the light within you to heal yourself. She has passionately been teaching the art of self creation ever since.
Dee has authored five books on the subject of self creation: Conscious Creation, The Big E!, Bright Light, Getting Stuff and Wake Up Now! She conducts a live (call-in) internet radio show each Sunday morning at 9 AM PST, and offers monthly webinars on a variety of creation subjects. Dee conducts private sessions from her home in Woodland Hills via phone and in person.
Matt Kirshen (PMC Podcast Ep 189: click HERE):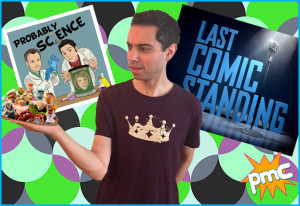 London-born Matt Kirshen's precision wit has earned him an impressive reputation on the international comedy circuit. Most recently his appearances on "Late Night with Jimmy Fallon," "The Late Late Show with Craig Ferguson," Paul Provenza's Green Room, The Nerdist, Set List, Stand-Up Without A Net, and as a finalist on NBC's "Last Comic Standing" has earned him a whole new host of fans in the United States and a surprising number of other countries worldwide.
He has also recorded a half-hour special for the World Stands Up, Comedy Central, and has acclaimed festival appearances at Montreal, Edinburgh, Kilkenny, Glastonbury, Reading, Leeds, Bermuda, and Amsterdam.
His debut CD, "I Guess We'll Never Know" was named in Punchline Magazine's top 10 albums of 2009 and his hit appearance at the 2008 Just For Laughs festival in Montreal resulted in no fewer than 4 of his gags appearing in the Montreal Gazette's round up of their best jokes of the fest.
Matt has appeared in and written for numerous television shows in the UK, including a charity gala featuring Jimmy Fallon, which resulted in Jimmy himself requesting Matt to open for him in a college tour to promote his new Late Night hosting slot.
His youthful looks disguise a veteran comic with almost a decade of experience, and a wealth of smart, funny and relatable material, making him a firm favorite with college audiences. While it's his prime-time NBC appearances that most American comedy fans will recognize him from, they are often surprised at the breadth and scope of his material, described by one reviewer as "intelligent, but with the emphasis firmly on the funny."