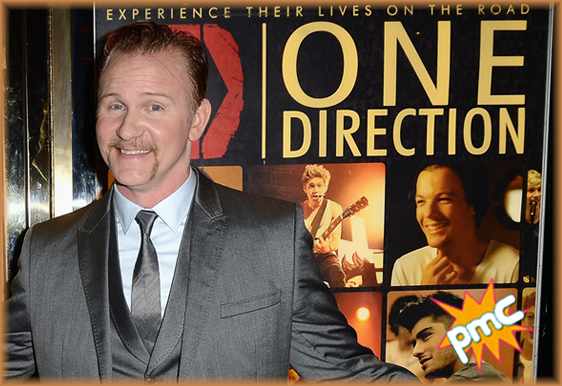 By Dino-Ray Ramos (special to Pop My Culture)
Note: Cole and Vanessa are excited to welcome writer/journalist/all around nice guy Dino-Ray Ramos as a contributor to the Pop My Culture Podcast website. Look for periodic pieces by Dino in the future!
Morgan Spurlock is probably best known as the guy who made a documentary about going on an all McDonald's diet in Supersize Me. Since then, he has created some clever documentaries but his latest project will take him into the echelons of fame and power…at least with teen and tween girls it will. In One Direction: This is Us he documents the lives of Niall, Zayn, Liam, Louis, and Harry — the members of the hottest boy band since the days of Backstreet Boys and Nsync. We had the chance to talk with him about the dreamy members of One Direction, traveling the world with them, making a 3D movie, and why he decided to take on something so unexpected.
Considering your other movies, why did you decide to do a documentary about One Direction?
Morgan: Why not? Why can't a handsome 42-year-old man can't be a Directioner? Is that what you're saying? (laughs) Paramount called me when they were getting ready to do the Justin Bieber film. They said, "We'd love you to come in and meet with us about possibly making this movie." At that time I was doing The Greatest Movie Ever Sold and I was like, "There's no way I can start to wrap my head around this." Then last January we're finishing both Comic-Con (Episode IV: A Fan's Hope) and Mansome.  Again, we got a call saying, "Would you like to go meet with Paramount about possibly doing the Kate Perry movie?" I was like, "There's no way I can do this." I said, "We're finishing two movies right now." I said, "It's impossible. There's no way I can even think about adding another movie to this pile." Read More