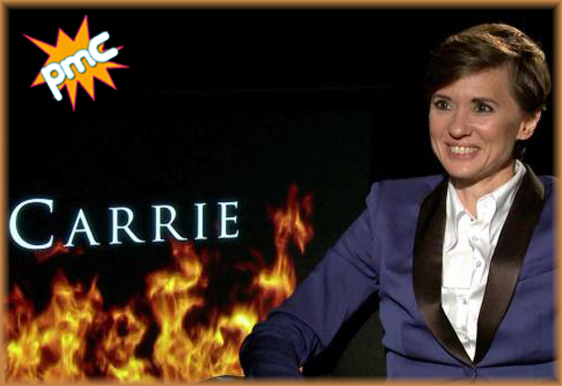 By Dino-Ray Ramos
special to Pop My Culture
Carrie is probably one of the most iconic horror movies of all time. More than that, it is Stephen King's first novel which is has elevated it to legendary status. That said, to direct a remake of this movie is quite risky for two reasons. 1.) You are competing with Brian De Palma's version and 2.) Carrie purists will be breathing down your neck, waiting for you to screw something up. This is a challenge that director Kimberly Peirce (Boys Don't Cry, Stop-Loss) has accepted with open arms. She gave us the lowdown on how it was getting De Palma's blessing, re-working the classic film, and making Chloe Grace Moretz and Julianne Moore become the best dysfunctional mother/daughter pair ever.
Audiences can be very critical when it comes to remakes. What made you want to do a remake of something so iconic as Carrie?
I'm not necessarily for or against re-imaginings. I was a literature student. I love Shakespeare. I love the original Scarface. I love the new Scarface. I love both Imitations of Life. To me, (this is) an opportunity. Then the question is, is it a good opportunity? When they came to me the first thing I thought was I adore Brian De Palma. I think he's a fantastic director I love his original and I actually am friends with him so I felt I had to talk to him about it. I emailed him and he said lets Skype — which shows great how progressive he is. We had a beautiful Skype. I wished I'd recorded it. He was really supportive, and he said, "I think you should do it". So that was great. Read More