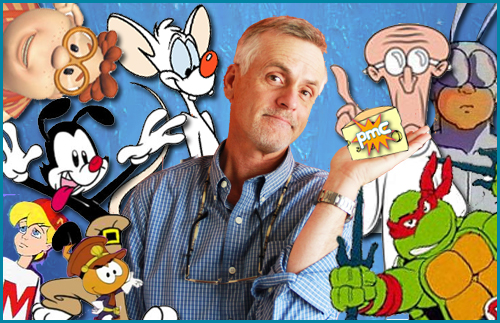 Cole, Vanessa and voice-acting king Rob Paulsen ("Animaniacs," "Pinky and the Brain") talk the Efron/Tisdale kiss, Transformers 3, Shy Beef, Joey Chestnut and competitive eaters, Parisian things, playing at Joe Louis with Mr. Hockey, the Chuck Norris Trophy, Frank Welker, Man vs. Food, Dick Beals' book upsell, Teenage Mutant Ninja Turtles, voicing Carl Wheezer, Michael Bay's Got Milk spot, alternative pipes for Biden and Obama, and Rob's amazing Yakko's World performance!
Leave a comment with your answer to the Firsts question (the first sports team you played on as a kid, and what position you played) for a chance to win a Pinky and the Brain DVD set signed by our guest!
Be sure to visit Rob on his cool website, www.robpaulsenlive.com!
Freshly Popped